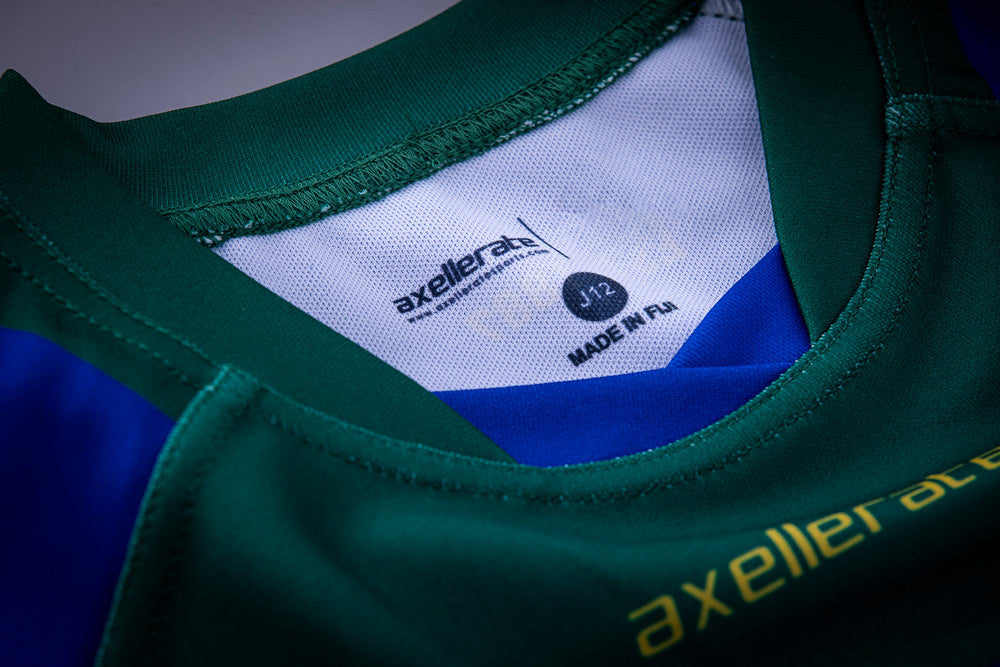 Reach That Extra Gear
Axellerate your Team
axellerate are fast becoming the preferred sporting apparel brand of choice for all sporting teams across Australia, New Zealand and the Pacific.
axellerate has its own full custom end to end factory very conveniently located in Fiji allowing us to delivery directly into Australia in market leading time-frames.
With the positioning of our own factory, it has catapulted axellerate to become the largest corporate Sporting Apparel, Corporate Merchandiser and School uniforms supplier across Australia and the Pacific.
contact us
BRAND VALUES
The axellerate brand and core mission has been born and developed through years of high-level experience in the sports industry, from grass roots to the elite.
axellerate proudly supplies high quality on and off-field sports apparel from every day athlete to the elite professional and everyone in between.
QUALITY, CONSISTENCY, RELIABILITY AND ACCELERATED LEVELS OF CUSTOMER SERVICE ARE THE CORNERSTONE OF AXELLERATE'S BRAND VALUES AND WHAT SETS US APART.
Put simply, our mission and the goal of everyone who represents the axellerate brand, is to provide our customers and partners with a level of service and on time delivery, which when coupled with the highest standards of garment technology and quality, makes axellerate the brand of choice for teams in Australia and the Pacific .
Reach that extra gear.
Axellerate your performance.